The Good Men Project called me the Self-Publishing Guru and the name stuck. If you're interested in self-publishing and need help with the process, I'm the professional for you (schedule a phone appointment with me). As the publisher of nearly 500 books, I can help take your manuscript to a finished print book and ebook. My years of experience will ensure that you don't waste time or money on your project.
I've personally hand-picked a team of book designers/illustrators and editors. I also have relationships with printers and distributors/retailers. I've even created effective book marketing programs based on the success of my own bestselling books. Now you can use my experience, knowledge and resources to your advantage. Here's how this works….
My professional team at MindStir Media will handle the following for you:
Custom book design
Editing
ISBN/barcode
Printing in paperback or hardcover formats
Ebook conversion
Distribution via INGRAM, making your book available to thousands of retailers, including Amazon and B&N.
Marketing assistance options: I offer one-on-one consultations as well as marketing services such as press release development, author website creation, social media help and much more.
Click here for pricing and package information. And click here to learn about the publishing process.
My self-publishing assistance services start at $1499 (without editing). Want to discuss these services in more detail? Send me a message or schedule a FREE 15-minute phone consultation with me by visiting www.schedulejj.com.

About J.J. Hebert
Author of two self-published MindStir Media/Amazon.com bestselling books, with over 100,000 copies sold worldwide.
President & CEO of MindStir Media, a top self-publishing company seen on Lifetime, Fox Business, History Channel, Oprah Winfrey Network (OWN), Biography Channel, Bravo and Ovation TV.
Helped publish nearly 500 books for authors nationwide and abroad.
Provided thousands of publishing consultations.
Hailed as the "Self-Publishing Guru" by The Good Men Project.
MINDSTIR MEDIA HAS BEEN SEEN ON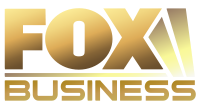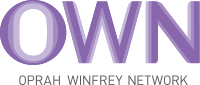 Testimonials from real MindStir Media/J.J. Hebert clients

"With confidence and consistency, J.J. helped navigate me through what options I may have both within and outside of his company. He did this all well before I made a commitment or payment to him. … J.J.'s willingness to genuinely help, and the promptness with which he did (he often responded regardless of what hour I sent him an email, and this says something considering I am living in Thailand) allowed me to see that he is a good man who puts his morals before his business. As an online college professor, I can attest to the importance of "virtual visibility" and I can say that J.J. was always visible and always responsive in every step of the book publishing process … I've experienced his tenacity and work ethic, his open-mindedness and empathy. I entered the self-publishing game scared and critical, but through my experience with J.J. and MindStir Media I was able to expand my perspective and develop a newfound appreciation for the field … I highly recommend J.J. Hebert and the team at MindStir Media for anybody who has a story to tell." –Cameron Conaway, award-winning poet seen in Newsweek, NPR, ESPN, Reuters, and The Guardian

"After publishing three books with J.J. Hebert, there was never any question I'd call on [him] for my second series. Not only did [J.J.] offer great service, and expert guidance before the release, but J.J. Hebert and his team were there after publication, helping me with critical details like timing the release for maximum impact, sharing tips on building a fan base, and giving advice on gaining exposure for my books … I got more than a publisher. I got a partner." –Paula Wiseman, bestselling/award-winning author